Elshe, Is she the one? Elshe Skin Acne Treatment Series Review! [a Week Update]
While desperately looking for a skincare that can handle my skin, I remember Elshe, I used their radiant glowing serum before and since it works on my face, I hope their acne treatment would like to do the same either. So without further ado, let's jump right in!
I choose the
Elshe Acne Treatment Series
(obviously) which contain;
1. Acne Cleansing Wash
2. Acne Refresh Toner
3. Daily Protection For Acne (Sunblock)
4. Acne Night Treatment
I started using it on
16th January 2020
, I am cutting down all of my skincare before so I can just focus on this Elshe Treatment Series. My first impression was it feels very chemically but in a good way (at least for me) so I feel like my face is being treated in a good hand
Let's start with the cleanser and the toner, both of them contain salicylic acid as their main ingredients. The texture of this
Acne Cleansing Wash
is more likely like a gel type and a has a minimal foam after you mixed it with water, I'm using it twice a day (day and night), it has no scent and remind me of a typical 'beauty clinic' facial wash right away, it's drying a bit (I assume it's because of the SA), but still in the level that I can still tolerate. No complaint so far.
I don't have any expectations for the
Acne Refresh Toner
, but turn out it becomes the thing that I enjoy the most, I'm not a cotton pad person, cause the idea of scratching my face with cotton pad every day made me cringe (and yeah I know, I know, using a cotton pad will harm our environment also, but sorry, couldn't help it), but the instructions said so, so I pour the toner into a cotton pad and swipe it to my face in a round motion, at the area with acne I press it a bit longer, and immediately after I applied it, my face feels so refresh and smooth.
I'm also using it twice a day (day and night), it has a very light brown-ish color, has a little scent, that
I would describe it as a scent that naturally comes with the acid they're using, it is a very mild acid scent which I have no problem with. The only thing that I'll complain about the toner is the packaging, it has a push-top cap that whenever I pour it into the cotton pad, it will spill a lot more than what I need. both of the face wash and the toner have the same packaging, it works fine for the facial wash because of its thick consistency, but for the toner, I wish they can change a packaging into a more friendlier version for a liquid product.
For the sunblock or
Daily Protection for Acne
, I didn't feel so impressed with it, I mean it's an okay sunblock, it absorbed right away, didn't leave any white cast, and the finishing is matte, I think it is a good sunblock that maybe I will missing someday If I no longer use it. It contains salicylic acid also, perfect for preventing acne in the future, I used it two times a day; in the morning and re-applying again at the afternoon
(I'm not using any facial wash to cleanse my face in the afternoon, I only use water, but if you're using makeup, then I suggest you cleanse your face with only first cleanser -cleansing balm, oil, gel or micellar water-, but you have to continue with the second cleanser if your first cleanser didn't emulsify perfectly or when you use micellar water to cleans your makeup).
Meanwhile,
the Acne Night Treatment
is pretty interesting, it combines AHA and BHA to treat acne, I never used the combination of both mixed in a night cream form, so I feel kinda intrigued when I first saw the ingredients list. It used lactic acid as the main AHA and some acid from fruits. I used it once a day at night time only. It also has a matte finish.
Oh, another thing that you should concern about is this acne night treatment has a decent amount of lactic acid which is 2.17%, AHA tends to increase skin sensitivity to the sun, so you have to use sunscreen every day to protect your face. Anyway, the percentage is not too low nor too high so I think it just enough for everyday exfoliation.
One thing that I noticed right after three days in my face-especially my neck area is I started to feels a bit itchy, no instruction said that you have to put any of this product to your neck tho, so yes my bad, in the next day I no longer applying it again to my neck, lesson learn.
One week update.
If you want to know about my previous break out story go click here
I'm not usually doing a review within only a week, normally I'll wait to minimal one month or after I finished a product then I considered reviewing it, but gurl this one worth a share. My acne did actually drying up at day-3, my acne on my right cheek is almost gone, the inflamed is reduces after two days, and for the big sissy in my nose, it noticeably smaller only after three days, and it went away after 5 days, I just still need to deal with the hyperpigmentation next.
Even tho my acne is not completely vanished yet, I think for the most part is it still a really nice progress right after three months battling with acne and bumps all over my face, and because AHA used to speed up the skin regeneration so I have two acne that previously small now became a Lil bigger, I guess It going to dried up soon.
I also noticed that my face is slightly brighter and that being said I look forward to what does this acne treatment can do within a month, and how far my skin can take this acne treatment in a long run, cause obviously it a lot stronger than any regular Korean skincare that usually has a very mild formulation.
We'll catch up later after a month ;)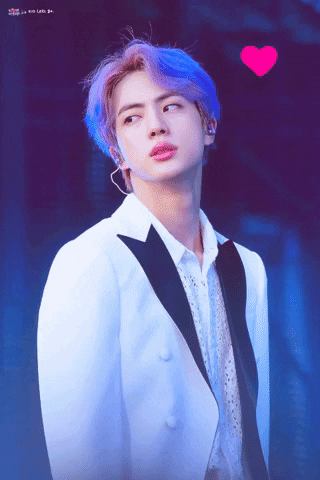 biar ga eneg :p